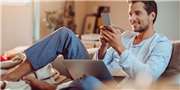 Your first foray into the world of dating apps can be a little daunting, but you've got very little to lose. Let's talk through how to kick off your gay online dating journey and get the most out of it.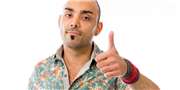 Coming out to family, friends and colleagues about being gay can be scary and emotionally draining. Here are some tips on coming out as part of the rainbow community.
The content posted on this blog is intended for informational purposes only and the opinions or views within each article are not intended to replace professional advice. If you require professional relationship or sexual health advice you should consult with an appropriately trained and qualified specialist.