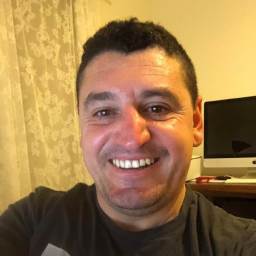 Click to locate
Mildura
, VIC
Looking for Men between 18 & 21 for A relationship, Casual encounters, A Dom/sub relationship
Dominant top seeking obedient bottom.
I'm John, I'm bi curious and live in country Victoria. I'm into dominating younger men. I talk and you listen, I say jump and you say how high daddy.

I'm a property valuar and ran my own business
Ideal partner
Is there an 'ideal'? I think it best not to engage a person with too many expectations as we all present to others different aspects of our true self.....in a deeper way.......over time. It is best to meet a person with an open heart and mind. If we allow others time to open-up to us.....in a more true way.....then we may have a much better change of getting to know the more real person................allow time to 'peal the onion' (so to speak) and enjoy the moment. But, the person would need to have a sense of humour and not take things too seriously. The person would need to be tolerant and patient of others, especially those from minority groups and marginalized peoples (i.e. refugees). It would be great if the person loved being in the outdoors - does not need to be a 'tree hugger' but a love of the outdoors would be nice.
| | | |
| --- | --- | --- |
| Gender: | Male | |
| Age | 36 | |
| Location | Mildura, VIC | |
| Status | Single | |
| Sexual Preference | Bisexual | |
| Versatility | Top | |
| Tribe | Chub | |
| Can Host | It Depends | |
| | | |
| --- | --- | --- |
| Height | 162.5 cm (5'4'') | |
| Weight | 100 kg | |
| Body Type | Chubby | |
| Eyes | Brown | |
| Hair | Brown | |
| Body Hair | Shaved / Waxed / Lasered | |
| Pubic Hair | Shaved / Waxed / Lasered | |
| Endowment Length | Under 8 cm (3'') | |
| Endowment Girth | Thick | |
| Circumcised | Yes | |
| | | |
| --- | --- | --- |
| Lifestyle | Couch potato | |
| Smoking | Non-Smoker | |
| Diet | Chocoholic | |
| Practice Safe Sex | If Required | |
| | | |
| --- | --- | --- |
| Ethnic Background | Mediterranean | |
| Languages | Italian | |
| Star Sign | Capricorn | |
| | | |
| --- | --- | --- |
| Have Children | No | |
| Want Children | No | |
| Have Pets | Have a pet(s) | |
| | | |
| --- | --- | --- |
| Education | Bachelor degree | |
| Industry | Real Estate & Property | |
Anal sex - Receiving
Oral Sex - Receiving
Rimjobs