Standard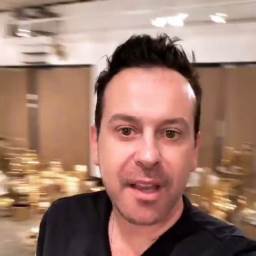 Click to locate
Sydney South
, NSW
39, Male
Sydney South, NSW
Looking for Men Any Age for A relationship, Casual encounters
i'm here
I am an old fashioned romantic at heart but rarely get a chance to go there due to being single etc. To me life is an adventure for the taking, the good, the bad, and the ugly, I've faced it all and I am comfortable with myself and where I have arrived. I could bang on about my achievements and material possessions and there are many across a few disciplines however I will leave that to the guys who feel they have something to prove and those women who are impressed by their superficial tactics.Going overseas to different countries interests me love the different culture.
I am ambitious, conscientious and compassionate, task focused, disciplined and determined. I am a well rounded kind of person who is passionate about all things I direct my energy to. I love an adventure be it a holiday in the Middle East or trapping through the pages of an intriguing book. I like people and I am one of those types who enjoys a random chat with a stranger. I have time for old people, and for the disadvantaged. I am confident but not arrogant. so this is for you to know of me. michaelvlaar at y a h o o dot com dot au. I rarely get embarrassed and if I discover a fear I compel myself to conquer it. I don't mind my own company and I like being around people, I tend to always be happy because I think life is short and you can only control what you're in control of not what you have no control over. Even when I have something bad in my life happen I tend not to burden people with it.
in my spare time i also like to relax in front of a good movie at home, on the big screen or just use my head phone to listen to music.


Ideal partner
someone that is devoted, loyal,loving and understanding, caring, and not boring…
| | | |
| --- | --- | --- |
| Gender: | Male | |
| Age | 39 | |
| Location | Sydney South, NSW | |
| Status | Single | |
| Sexual Preference | Gay | |
| Versatility | Versatile | |
| | | |
| --- | --- | --- |
| Height | 188 cm (6'2'') | |
| Weight | 52 kg | |
| Body Type | Athletic | |
| Hair | Black | |
| | | |
| --- | --- | --- |
| Have Children | No | |
| Want Children | Maybe | |
| Have Pets | Have a pet(s) | |
| | | |
| --- | --- | --- |
| Education | Bachelor degree | |