Standard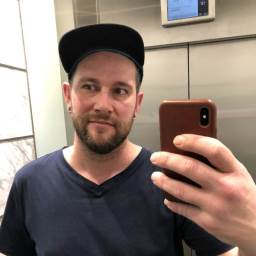 Click to locate
Mount Druitt
, NSW
37, Male
Mount Druitt, NSW
Looking for Men between 27 & 35 for A relationship, Friendship
Open minded interests
Variety in life. Lifestyle, life choices, life history, life in general. Interested in technology. Education. Science. Maths. The not so nerdy interests are good food and tastes! Travel and just enjoying the fruits that life has to offer. Sometimes that would be just laying on the couch watching a documentary and having a mid arvo nap. Other times just going out for a walk around the park for the sake of having a walk around the park and perhaps feeding the ducks?! My work keeps me busy, and I like that. But not so busy that I don't know when to pull myself away from it all. Genuine people who know themselves and aren't afraid to be authentic for fear of others perceptions interest me quite a bit! :-) Also language, culture, reading, music, social communes and video games.
Ideal partner
Someone who understands who they are. Who can play hide and seek. Rough and tumble. Isn't afraid to be honest about their feelings. Has come to a harmonious point in their life. Still a little kid on the inside, but a well endorsed man on the outside. Knows when to laugh inappropriately and can tell a joke. Laughs at themselves too, even when they're not funny! PS4 player over an Xbox player. But a Switch player trumps the lot! Enjoys quiet time and loud time. Has an understanding nature to reciprocate a chaotic nature. Has to be cat friendly.

Physically, just as you are. Preferable sex position a top. HIV+/- isn't an issue. Just look after your sexual health and mine too. But still enjoy sex as often as you can. You only get one life. So sexually adventurous is a plus.

30-40 is an average age bracket, but that's just ideal - it's not staple and obviously if you think you're a match reach out and introduce yourself.
| | | |
| --- | --- | --- |
| Gender: | Male | |
| Age | 37 | |
| Location | Mount Druitt, NSW | |
| Status | Single | |
| Sexual Preference | Gay | |
| Versatility | Bottom | |
| | | |
| --- | --- | --- |
| Height | 183 cm (6'0'') | |
| Weight | 91 kg | |
| Body Type | Average | |
| Eyes | Green | |
| Hair | Brown | |
| Tattoos | Arm, Shoulder, Other | |
| Piercings | Ears, Nipple | |
| Body Hair | Light | |
| Pubic Hair | Manicured | |
| Endowment Length | 15 cm (6'') - 18 cm (7'') | |
| Endowment Girth | Average | |
| Circumcised | No | |
| | | |
| --- | --- | --- |
| Lifestyle | Career driven | |
| Drinking | Only rarely | |
| Smoking | I am trying to quit | |
| Diet | I'll eat anything | |
| Practice Safe Sex | If Required | |
| | | |
| --- | --- | --- |
| Ethnic Background | White / Caucasian | |
| Languages | Croatian | |
| Personality | Independent | |
| Star Sign | Aries | |
| Religion | No religion | |
| Religious Views | I'm open-minded | |
| Political Attitude | Politically aware | |
| | | |
| --- | --- | --- |
| Have Children | No | |
| Want Children | No | |
| Have Pets | Yes, they're family | |
| | | |
| --- | --- | --- |
| Education | PhD | |
| Industry | Science & Technology | |
1 on 1 sex
Anal sex - Receiving
Kissing
Toys (Vibrators / Strapons etc)