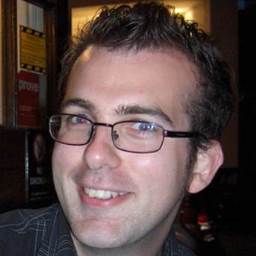 Click to locate
Melbourne
, VIC
Looking for Men between 27 & 45 for A relationship, Friendship
I am man hear me.... mumble
I guess I`m what you`d call a nice guy with a quick wit and I tend to make people laugh, even when I don't intend for them to laugh..... Hmm, should maybe do something about that.

I have a general knowledge that is of little commercial value. I seem to have a opionion on everything but then I`m pretty shy by nature but, I have been known to talk so much that people tell me to shutup and threaten voilence (I've only had on set of glasses broken..... so far). I guess I`m what you`d call str8 acting, most friends still can't believe I'm into guys. It's more who I am, it's not an act actually. Looks ... well you be the judge anyways, I sooo don`t take myself seriously, I've found people who do are kinda boring, that, and they don't like it when I hang shit on them.

I`m NOT the kinda guy who is sleepin around cos it isn`t my thing, it's just the way it works for me.

I went back to University in my early 30's and ended up not leaving as I now teach there. It's different from what I used to do but I really enjoy it.
Ideal partner
Honestly decent interesting people, I`m really just after friends, you can never have enough, if u have a brain, an offbeat sence of humour can hold a decent convo,and a social life that doesn`t revolve around how drunk/stoned/the guy u shagged last night. We`ll prolly get along.

Um yeah as for boyfriends yeah I don`t have one, it would be great to meet the love of my life some day, and grow old and anoy each other untill we are that grumpy old couple, but I figure it`ll happen when it`s ment to, I tend to go for the creative, sophisticated (but still has an inner dork/child), cheeky, interesting types, but kind eyes and a nice smile always do it for me.

I`m not really interested if u r a big bitchy queen, as it's not funny it's just obnoxious. If your into drugs (it is really boring), or old enough to be my Dad or even worse I'm old enough to be yours, so keep it 5 or so years of my age guys.
| | | |
| --- | --- | --- |
| Gender: | Male | |
| Age | 38 | |
| Location | Melbourne, VIC | |
| Status | Single | |
| Sexual Preference | Gay | |
| Versatility | Versatile | |
| Tribe | Cub | |
| Can Host | No | |
| | | |
| --- | --- | --- |
| Height | 185.5 cm (6'1'') | |
| Weight | 85 kg | |
| Body Type | Average | |
| Eyes | Blue | |
| Hair | Brown | |
| Body Hair | Hairy | |
| Pubic Hair | Hairy | |
| | | |
| --- | --- | --- |
| Lifestyle | Home body | |
| Drinking | I drink socially | |
| Smoking | Non-Smoker | |
| Diet | Chocoholic | |
| Drugs | I don't take drugs, I don't smoke weed (No 420) | |
| Practice Safe Sex | Always | |
| | | |
| --- | --- | --- |
| Ethnic Background | White / Caucasian | |
| Languages | English | |
| Personality | Creative | |
| Star Sign | Sagittarius | |
| Religion | Catholic | |
| Religious Views | Athiest or agnostic | |
| Political Attitude | Politically aware | |
| | | |
| --- | --- | --- |
| Have Children | No | |
| Want Children | Maybe | |
| | | |
| --- | --- | --- |
| Education | Bachelor degree | |
| Industry | Education & Training | |