Northies pub has decorated the skyline at Cronulla's main beach since the late 1800s. Its most recent incarnation reopened after a refit in 2000 and has become a drinking haven for locals of all ages.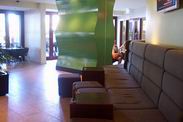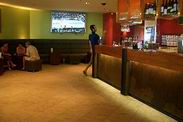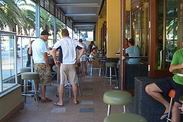 The pub's epicentre is Northies Bar where, on weekend nights, you'll find the venue heaving with a sea of sun-kissed punters dancing to mainstream dance, pop and R&B. Northies' sports bar is for dyed-in-the wool drinkers, while Mango Jam cafe is open for lunch and dinner daily. It serves mod pub fare, gourmet pizzas and a substantial list of bar snacks. Further inside, the Martini Bar features a list of classic crowd pleasures like margaritas and cosmopolitans, along with beach-inspired numbers like the Ladies' Man (Midori, citrus vodka, triple sec and mango nectar).
In an area that once housed a drive-through bottle-o, you'll now find an open-plan venue with minimal, utilitarian decor. Green and red feature walls add colour to the pub's chrome and blonde wood, while huge glass windows look out over several outdoor drinking areas.
The Northies Bar has a seven day entertainment line up including trivia, karaoke, and an awesome party atmosphere on the weekends.
Quite simply, Northies has it all!
Pub
Kingsway (Cnr Elouera Road), Cronulla
612 9523 6866